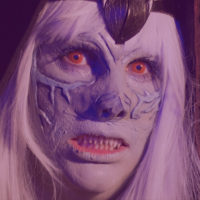 Season 1 Finale Celebration
IT'S FINALLY HAPPENING! Our final episode of Season 1 will release on Thursday, June 8! To celebrate, we will be doing a daily re-release of each episode leading up to the big day. You can also look forward to some fun giveaways and behind-the-scenes exclusives.
SCHEDULE:
✔ June 1: Pilot Re-Release + BA101 Raffle Begins
✔June 2: Episode 2 Re-Release
✔June 3: Episode 3 Re-Release
✔June 4: Episode 4 Re-Release + Quesadilla Day
✔June 5: Episode 5 Re-Release
✔June 6: Episode 6 Re-Release + live episode of Basic Discussion 101 at 9 pm EST
✔June 7: Episode 7 Re-Release + "Amulriel" Robe Giveaway
✔June 8: THE BIG FINALE RELEASE at 3:00pm EST
BA101 RAFFLE:
We will be giving away keychains, signed posters, and some LARP costume items leading up to the finale! A raffle will begin on June 1 where you can enter to win simply by spreading the word about our season finale!
QUESADILLA DAY
Everything quesadillas!!!! The Foxdales love quesadillas, and we do, too! Watch our live FB cooking show and learn how to make delicious quesadillas with a BA101 twist.
BASIC DISCUSSION 101:
We'll be hosting a live episode of our behind-the-scenes show, discussing the making of Season 1 and what we are hoping to accomplish in Season 2. Ask questions and talk to the creators and actors directly. (Including: Kristin Brumley, Elizabeth Stong, Blair Beveridge, Brad Eick)
AMULRIEL ROBE GIVEAWAY:
We will be giving away the costumed robe worn by our villain in Season 1. Amulriel's robe (size XL) is a unique piece with a handmade twig and feather mantle perfect for druids, unseelie fae, and other fantasy characters. We will be giving it away to a lucky winner on June 7 as part of our BA101 Raffle.